Good Longboard Brands
Embarking on your longboarding journey, or perhaps seeking an upgrade, you'll inevitably wonder, "which longboard brands are the best?" The answer isn't set in stone; it's a matter of personal opinion. A good longboard brand is one that aligns with your budget, offers high-quality boards, and caters to your unique preferences. Rest assured, there are plenty of excellent brands to choose from.
While browsing the internet, visiting forums, and exploring WordPress and blogs, you'll notice certain brands consistently mentioned. Some brands might be less prominent, but this doesn't imply inferior quality. They could be young or small companies lacking the advertising capabilities of more established brands.
Your experience level also plays a role. For beginners, a wide array of brands will suffice. Opt for a specialty online store, where you'll find boards made from high-quality wood, wheels, and trucks. Avoid department stores for your first board purchase, as their staff may lack the necessary expertise, and their selection is often limited to generic brands with low-quality wheels.
Your best bet is to explore online specialty stores for the top brands and choices.
While we don't carry every brand, there are fantastic boards available from reputable names like Original, Loaded, and Arbor, to name a few. Feel free to browse the web and find the ideal board for your needs. But since you're here, why not explore our brand selection, featuring numerous exceptional and time-tested longboard brands that you're sure to enjoy?
Below, some of the best top longboards brands we have available for you right now, here at our longboard store. Brands like DB Longboards, Rayne, Yocaher, Gravity, Bamboo, GoldCoast, Kahuna, Ehlers, and Madrid are great quality boards. BTW, Madrid carries boards that are used by racers and a lot of advanced downhill longboarders. Below are some samples of
good longboard brands
. Check them out.
You can also check out all popular best longboards brands on the bottom of every page. All brands we carry are mentioned there, and you can click on it and check them out.


Get to know some awesome products from great brands
Explore more with these articles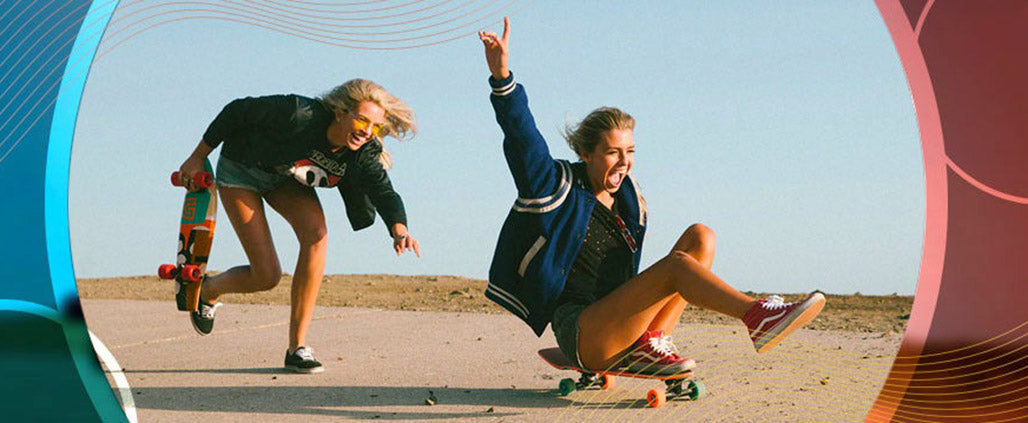 Skateboarding is a sport that more than a hobby and physical activity is about style, and to have the best style, you have to ride boards with the best designs. That's why today we bring you the brand that in addition to boards of incredible quality brings you art that you won't find anywhere else.
Kahuna Creations pays respect, honor, tribute and love for the Hawaiians who introduced board riding to the world hundreds of years ago. The word "Kahuna" means "Chief" or "Leader". Kahuna Creations' brand is driven to take a lead in remembering the Hawaiians and to always "Live Aloha"!
History is written every day, but only icons, manage to leave their mark on it to become legends. This is the story of Madrid Skateboard, a flagship brand that managed to reach Hollywood and Netflix, thanks to the innovation, quality and perseverance of its creators.