GoldCoast Longboards - Get the Best Designed Boards and Dazzle while Skating!
Skateboarding is a sport that is more than just a hobby and physical activity, it's also about style, and to have the best style, you have to ride boards with the best designs. That's why we bring you the brand that in addition to boards of incredible quality brings you art that you won't find anywhere else; we are talking about GoldCoast Longboards!

GoldCoast Longboards are known around the world as the leading boards in design. They are built for inspiration and unique aesthetics for all types of adventures. Their design features are vibrant colors that drive adventure and express the style of each skater.

If we could describe the design style of GoldCoast boards we could say that creativity is the main language, it is the starting point of all their products. GoldCoast skateboards appreciate the awareness of the small details in their environment, their products, and their designs. The goal of their creations is to enthusiastically share stories, ideas, sessions, and trips; they want to show that the main goal is to have fun.



But as not everything can be just about design, also these boards are made with materials of incredible quality. GoldCoast skateboards are made with 100% Canadian maple and the highest quality components for the best feel and a perfect ride every time. You'll have to see it to believe it!

Simply put, these longboards are built for stability, longevity, durability, and support. They feature layers of 100% pure Canadian maple, extra stiff, water-resistant glue, and sanded wheel wells. In addition, GoldCoast longboards and full cruisers are designed for adventure.

So if you want to take a look at what is considered one of the best brands in board designs, you can check it out here at the skateboard shop of Longboards USA. In addition to GoldCoast boards, you can find different series, brands, and styles of longboards for all kinds of tastes and levels of skaters. You can also find trucks, wheels, and all kinds of accessories for your decks. So don't think twice and dazzle with these incredible longboard designs!
Get to know our Goldcoast Longboards
Explore more with these articles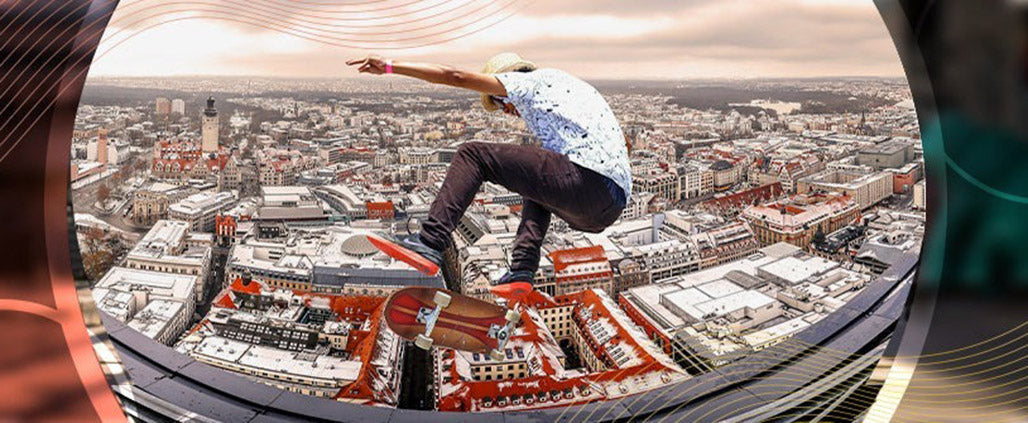 Skateboarding is a sport that was initially created as an evolution of surfing. It began as an alternative for athletes who wanted to surf on days when there were no waves, so they took on the task of building small surfboards but with skate wheels and thus, achieving a similar style in their neighborhood streets.
Pintail longboards are a popular choice among longboarders due to their unique shape and versatility. They come in many different lengths and are made of various materials. The 38 inch pintail longboard is a great length for those who are just starting out or for those who want a smaller board for carving around town
It doesn't matter what board you have, the wheels make the difference. The best longboard wheels are different for everybody. What the best is for one person, is not the best for the other. It all depends on your riding style and preferences. Generally speaking, longer decks will work well with larger, bigger wheels.