46 Years of Skateboarding Innovation: Madrid Skateboards
History is written every day, but only icons, manage to leave their mark on it to become legends. This is the story of Madrid Skateboard, a flagship brand that managed to reach Hollywood and Netflix, thanks to the innovation, quality and perseverance of its creators.

In the early 1960s, Jerry Madrid founded a company that would be a source of inspiration among skateboarding companies around the world, one that would bear his last name: Madrid.

Jerry Madrid, his beginnings:


It was just the beginning, and fortunately, Jerry had the support of his brothers, Jim and Jeff, to help with operations. After developing some of the first boards in the 1980s, so impactful was this company's innovation that they landed a series of iconic collaborations, including the Madrid x Valterra board ridden by Marty McFly in the original Back to the Future movie in the summer of 1985, where crowds of families flocked to theaters to see what would become one of the most popular movies of the decade, Back to the Future. Before production, Universal Studios approached Jerry with an offer to include Madrid's product placement in the film.

Marty McFly on The Madrid x Valterra (Back to the Future – 1985)

In 1987 Vans and Madrid teamed up to offer Vans' first collaborative shoe with a skate brand, the Madrid Fly shoe. Images of flies covered the side panels of the tall shoe, and a large rubber toe cap made the shoe a favorite of the Madrid team. In 2016, Vans would reissue a limited edition of the Madrid Fly sneaker to celebrate its 50th anniversary.


Madrid, through its long trajectory, has been maintained, even collaborating with the famous Netflix series Stranger Things, in which several of its characters use the iconic brand in the course of several chapters. Undoubtedly something incredible!
Eleven, character from Stranger Things with a board Madrid
Over the years, Madrid has achieved a very respected and deserved name in the skateboard industry thanks to its designs, quality, innovation, and great collaborations for which it has cared, giving the best of itself. His designs and quality are getting better and better; Madrid is like a good wine: it gets better with age.

For example, recently released the Madrid Marty Fusion 29" Old School Longboard, as it happened for the first time in 1985, Madrid has done it again almost 40 years later so you can enjoy this wonderful and unique board of this classic movie that marked a whole generation.

Madrid Marty Fusion 29" Old School Longboard



Just as in its beginnings, today, 46 years later, Madrid continues to produce skateboards in its Huntington Beach factory with the conviction that the boards must be made to perfection and with guaranteed performance, which is its main characteristic. 

Another of the most important things that show the evolution of Madrid is that, although it started as a skateboard company, it evolved into longboards as well. It is almost impossible to go wrong with a Madrid longboard or skateboard because they are high quality, durable, sturdy, stable, well designed, tested, and made in the USA; in short, with Madrid you can count on a high quality and well-made skateboard or longboard that you will be able to use for years.

On our website, you can find a variety of Madrid board designs, as well as tricks, wheels and all kinds of accessories for your Madrid boards, so don't hesitate and dazzle with these amazing longboard and skateboard designs!


Check out Madrid Longboards
Explore more Longboard Brands and Series
Tony Hawk was one of the most influential skateboarders of all time. Don't forget he was a Goofy skater, and it is no coincidence the nickname he earned for his cool tricks that made the whole world perceive that Tony flew like a bird.
Skateboarding and longboarding are sports that are more than just fun and having a great time with friends, bring with them a lot of styles! And to have the best style you need to have the best board!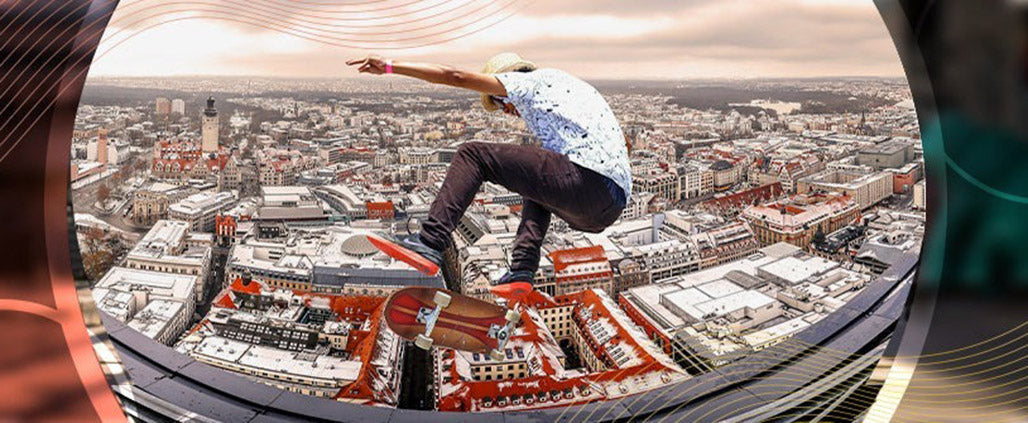 Skateboarding is a sport that was initially created as an evolution of surfing. It began as an alternative for athletes who wanted to surf on days when there were no waves, so they took on the task of building small surfboards but with skate wheels and thus, achieving a similar style in their neighborhood streets.