Kentaro Longboards Series for Beginners and Experts
Artwork by Kentaro Yoshida: Kentaro was born and raised in a rural fishing village in Toyama, Japan. At the age of 18, Kentaro decided to move to Australia in pursuit of the English language, sunny beaches, and a more balanced lifestyle. After a decade, he is now an illustrator and artist and is currently based in the Northern Beaches of Sydney. Kentaro is passionate about both traditional and digital mediums. Kentaro's pastel-toned artwork has bold line-work, quirky characters, and a beach-side sense of humor. Kentaro also specializes in hand-painting artwork from large-scale murals, to detailed painting on fragile watercolor paper.
The perfect longboards for any type of skater! A series of longboards ideal for those taking their first step into this world of adventure or for the experienced rider looking for tried and true performance. This amazing series combines the perfect blend of sleek graphics and functional technology to make you cruise wherever you want to go.

These longboards are built to handle a variety of riding styles, but excel most as a versatile carver and are ideal for downhill or riding through your favorite neighborhoods. The Kentaro series has the perfect longboards for cruising fast and attacking turns with powerslides and is the perfect choice for any skater looking for an exceptional downhill carver that is equally capable of freestyling or gliding through your favorite street.

This series has an epic look and feel. The different drops of the board have a lot to offer for all levels of longboarders. It's so adaptable and practical that you will enjoy it for any occasion. Best of all, you will find plenty of available boards in different shapes, colors, sizes, and designs. You can also match your board with the wheels that best match its color and style. You can find a lot of options to keep giving it your personal touch. In addition to the Kentaro series, we have different collections and models that you can adapt to your personality and lifestyle. Find the one that suits you best by exploring our website.
Other products in the same category
Explore more Longboard Series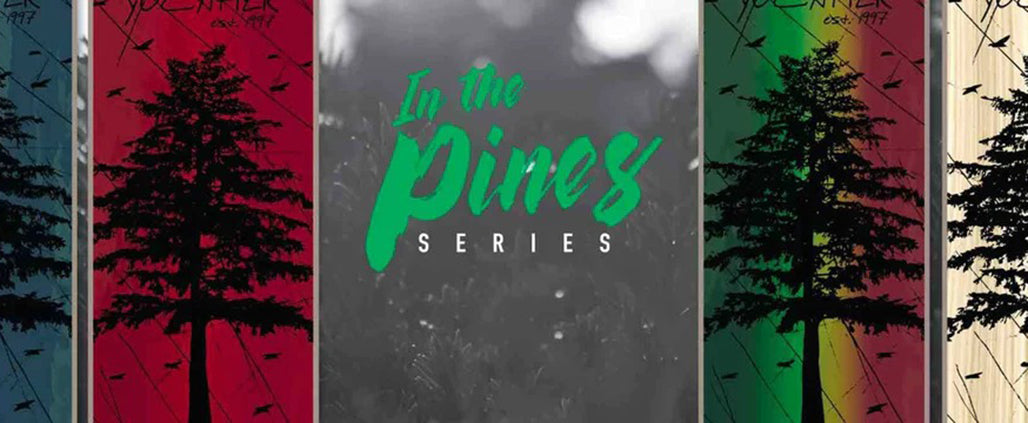 What could be better than taking a ride and reconnecting with nature? This is what you can do with the Longboards of the In the Pines Series, a series that highlights the beauty of trees, landscapes, and nature in unique designs.Best of all, you will find many available arts in different shapes, colors and sizes.
Going longboarding on Route 66? Then this is the perfect longboard series to use! Hit the roads, experience new places, and make this Longboard your adventure companion. It is a great stable board for downhill longboarding.
This is a longboard series characterized by feelings and connections with nature. It is a series that will allow you to choose the longboard that best suits your lifestyle and essence. Not only is it full of spectacular designs, but you can also find them in different shapes.