Surf and waves designs: Feel the Surf in the Street
Skateboarding has its roots in surfing. At some point in the 1950s, a group of surfers came up with bindings for wooden planks so they could "street surf" when there were no waves.
The first skates were heavy, clunky, with metal and clay wheels. As the designs progressed, they incorporated urethane wheels that improved the board's mechanics and made it possible to perform tricks that had been almost impossible until then.
Then skateboarding began to give back to surfing:
After the 70s when we saw skateboarders flying in pools, surfers began to try aerials. Pro surfer Christian Fletcher was one of the pioneers of these maneuvers.
But these tricks are not the only thing that skateboarding has to contribute to surfing; both surf professionals like John John and Californian surf instructor Barry Green use skateboarding as complementary training for the perfection of maneuvers in surfing, valid for pros and surfers who are not so much.
The skate gives the surfer muscle memory on the board, greatly improves balance and maneuvers in the skatepark can be practiced countless times to achieve perfection.
Numerous companies already manufacture skateboards that try to closely replicate the movements of surfing on the asphalt. The most popular: the CARVER. Whose creation began in 1995 by the hand of two Californian surfers who sought to improve the standard design of the surfboard.
This design allows to pump the board as in surfing and gain speed even on smooth ground without the need to propel with the foot. The front axle increases the turning radius of your strokes. This dynamic creates acceleration and propels you forward, increasing your speed. The amazing similarity to surfing has made the Carver C7 the perfect choice for dry training, both for pro surfers and all those who love the sport.
The important thing about these two sports, which have a lot in common, is that one complements the other. Skateboarding and surfing are two soul mates that will be forever linked. Therefore, different brands have created throughout history countless designs of carvers, longboards, or skateboards with designs of waves, sea and the best: surfing. These great designs manage to connect both sports in one, because they make people who use these boards, are multifaceted and feel like one.
Undoubtedly, here in Longboards USA you will get the best models for you to go out and surf the streets and feel that surfing and skateboarding will always go hand in hand.
Get to Know Surf and Waves Longboard Designs
Explore more Longboard Brands and Series
Looking for a longboard that makes you feel like you're surfing the best waves? Well, then Jucker Hawaii longboards are made for you! Jucker Hawaii longboards are one of the most popular and best-selling longboards in the United States and Europe thanks to their incredible quality, unique designs, and tropical style.
Kahuna Creations pays respect, honor, tribute and love for the Hawaiians who introduced board riding to the world hundreds of years ago. The word "Kahuna" means "Chief" or "Leader". Kahuna Creations' brand is driven to take a lead in remembering the Hawaiians and to always "Live Aloha"!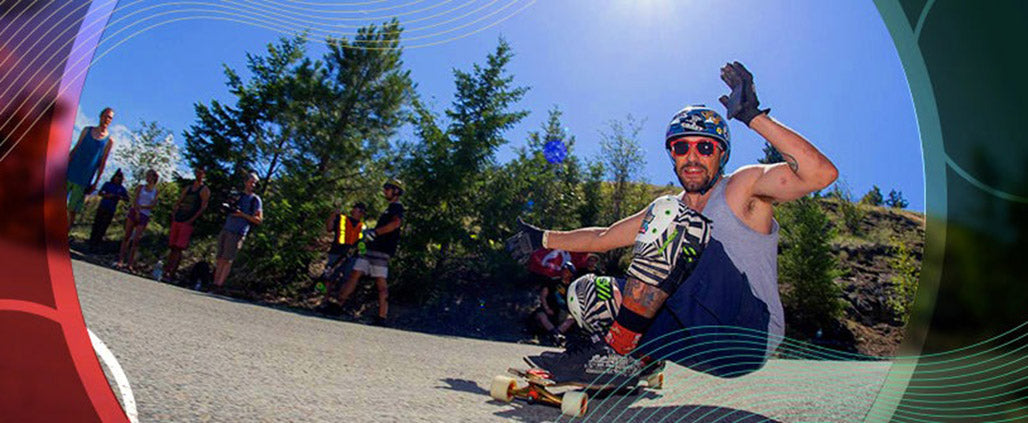 As its name suggests, freestyle means style freedom, therefore a freestyle longboard is not a specific type but rather versatile as it should allow you to freely do any type of longboard, such as freeride, downhill, cruising, or dance.