38 Inch Pintail Longboard
Pintail longboards are a popular choice among longboarders due to their unique shape and versatility. They come in many different lengths and are made of various materials. The 38 inch pintail longboard is a great length for those who are just starting out or for those who want a smaller board for carving around town, the boardwalk or the campus.
One of the benefits of a 38 inch pintail longboard is its maneuverability. Its smaller size makes it easier to turn and carve, making it an ideal board for beginners. It is also great for those who want a board that is easy to carry around, making it perfect for commuting or traveling.
There are many 38 inch pintail longboards available on the market, each with its own unique features and benefits. Here are five pintail longboards that are worth considering if you're in the market for a 38 inch board:
Shark Wheel Water Flow 38" Pintail Longboard. A gliding sensation similar to a surfboard ride or a rollerskating carve on transition. And it can be felt from the transition of energy required for alternating the push from one side of the body to the other.

The Atom Drop Through Longboard: This board has a drop-through design, which lowers the center of gravity and makes it more stable at high speeds. It is made of maple and features a unique, eye-catching graphic.

The Globe Pinner Classic Longboard: This board is made of bamboo and features a vintage-inspired design. It has a responsive feel and is great for carving and cruising.

Stela Pintail Longboard Blunt Nose Dazed and Confused 38". This is a more maneuverable version of the pintail longboard than the classic pintail longboard.

The Sector 9 Lookout Complete Longboard: This board is made of bamboo and features a drop-through design. It is great for cruising and carving and is well-suited for riders of all skill levels.
In conclusion, a 38 inch pintail longboard is a great option for those who are just starting out or for those who want a smaller board for cruising around town. With so many options available, there is sure to be a pintail longboard that meets your needs and suits your style.
Here a sample of 4 pintail longboards that are 38 inch to get you started.
See
here for all pintail longboards
.
Get to know our 38 inch Pintails
Explore more with these article pages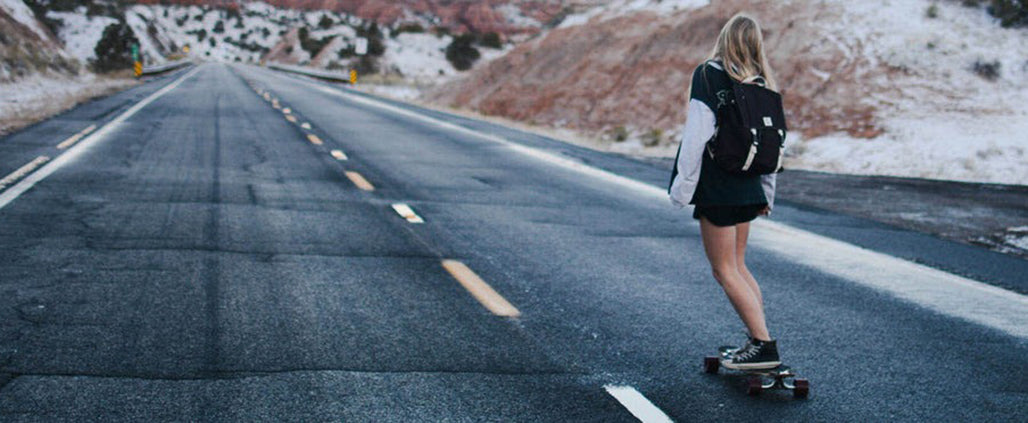 Longboarding is allowed on many of the best bike trails in the United States, most of which have a smooth asphalt surface, while others may have to be shared with road traffic. Some of the best trails serve as links between nearby cities, and one trail takes longboarders across a state border on a high mountain pass.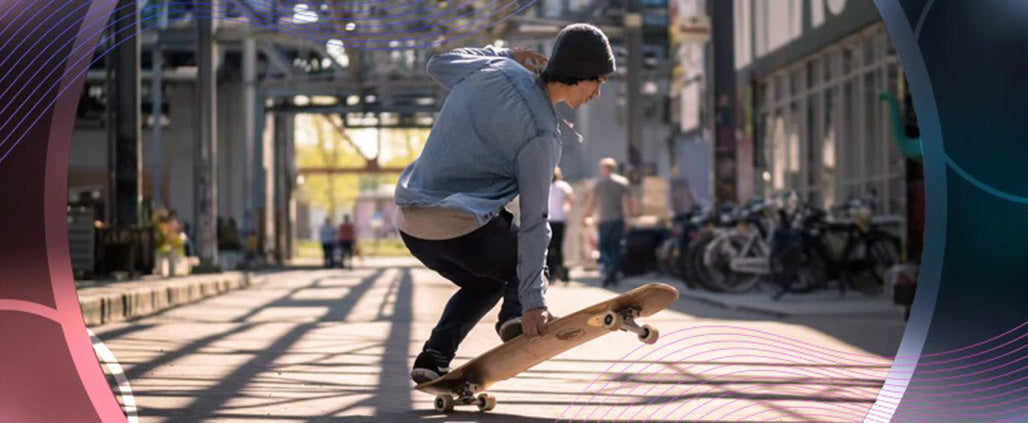 Dance and skateboarding combined in one activity? Yes, of course! Dancing is an art in which the body's movement is used as a form of expression, and now you can do it on your board!
Red is a stunning and dynamic color that can make a bold statement. Here are some boards that are adorned with the vibrant hue of red. Take a look at these longboard skateboards that radiate a brilliant shade of red. Whether it's a red longboard deck, fully covered in red or with red as the main color.