New Year's Resolutions - Longboards 2022
A new year, a new you! The year 2022 is here, and it's time to start thinking about New Year's resolution ideas. You may not have had much luck in keeping your New Year's resolutions in the past. Despite the best intentions, once the glow of the new year wears off, many people find it difficult to stick to their plans. Have you made a New Year's resolution? Warning: More than half of all resolutions fail, but this year doesn't have to be the same for you!

Maybe one of the reasons is because they are always the same resolutions, or you don't have the right motivation to achieve them, so, for 2022, why not change things up a bit and try to create different resolutions? That's why this year, we want Longboards to be your great motivation to accomplish everything you set out to do.

Let us show you 10 resolutions that you will surely be able to achieve thanks to your faithful partner, your Longboard.
1. Exercising:
This is one of the most common resolutions every year. We all want to start the year with discipline to achieve the goal of having a healthier, and why not, more toned body. But on the way, we usually lose motivation as this requires discipline and often a gym routine. The good news is that with your Longboard, besides having fun, you can have a very good performance of the physical activity and the best part is that you can do it every day, especially with our cruisers.
2. Taking care of the planet:
With the current situation of our planet, in recent years many of us have decided to take care of the environment and do our bit. But how can we do this using a Longboard? Simple! By using our collections of boards made from recycled Bamboo and Aluminium (Beercan) which are eco-friendly. Moreover, by using them as a means of transport, you are avoiding the use of cars and thus reducing air pollution.

3. Traveling and getting to know new places:
The excuse of not having money or a means of transport to travel is over because to get to know new and wonderful places you only need willpower and your Longboard. Besides being a great transport means, these boards are very comfortable and versatile. Go for the adventure of riding them in different places; you won't regret it.

4. Sharing with friends and family:
There is nothing better than sharing a passion with the people you love the most. If what you needed was an excuse to spend more time with your friends and family, longboarding is a perfect option. You can go riding with these cruising boards and spend unique moments with the most important people in your life.

5. Being on time:
This is another of the most common and most difficult resolutions to fulfill. The problem is that our punctuality always depends on the traffic or the transport we have to take. But that's over with Longboards, manage your time knowing that by using these boards in any of the available shapes, you can get where you need to be on time and at your own pace.

6. Saving money:
If we continue talking about means of transport, it is still clear that the Longboard is undoubtedly the best option, you do not have to spend tickets or gasoline. But you can also save money because the spare parts of your Longboard are affordable, and you will only have to change them after a certain time because our boards have a certified quality.

7. Meeting new people:
As we said before, there is nothing better than sharing a passion, and if your friends or family are not longboarders, well, no problem! In this skating world, there are many people you can meet and make new friends who share what you are also passionate about, there are even groups and teams that are always waiting for new members.

8. Improving mental health:
More than just a physical activity or an alternative means of transport, longboarding can also be a very positive activity for your mental health. It can even be a sport you can do to take your mind off the stresses of everyday life.

9. Having a new hobby:
Whether it's for sport or just to hang out, longboarding is one of the best ways to focus your energies on something that brings you well-being. You can take your mind off the stress of work or study and do other activities that also challenge you and motivate you to improve your performance every day.

10. Learning how to do different Longboard tricks:
If you are already part of this incredible world of skateboarding, or you have already made the decision to become one, then it is time to be an expert in what you are passionate about. Longboarding is also an activity that requires a lot of technique, and the best thing is that you can learn different moves and tricks that will make you look like a real master on wheels.
Now, what are you waiting for?
This is the best opportunity to make your new year's resolution list and even better to accomplish them without fail thanks to the motivation of doing it together with your Longboard. If you still don't have yours,
take a look at all the amazing options we have on our website
, and don't miss out on yours.
Check out the best Longboards to start off 2022
Explore our Longboard Series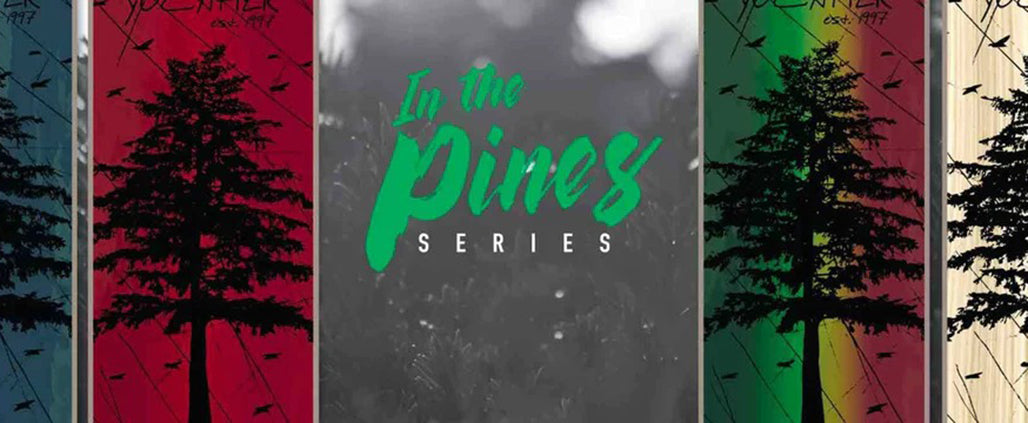 What could be better than taking a ride and reconnecting with nature? This is what you can do with the Longboards of the In the Pines Series, a series that highlights the beauty of trees, landscapes, and nature in unique designs.Best of all, you will find many available arts in different shapes, colors and sizes.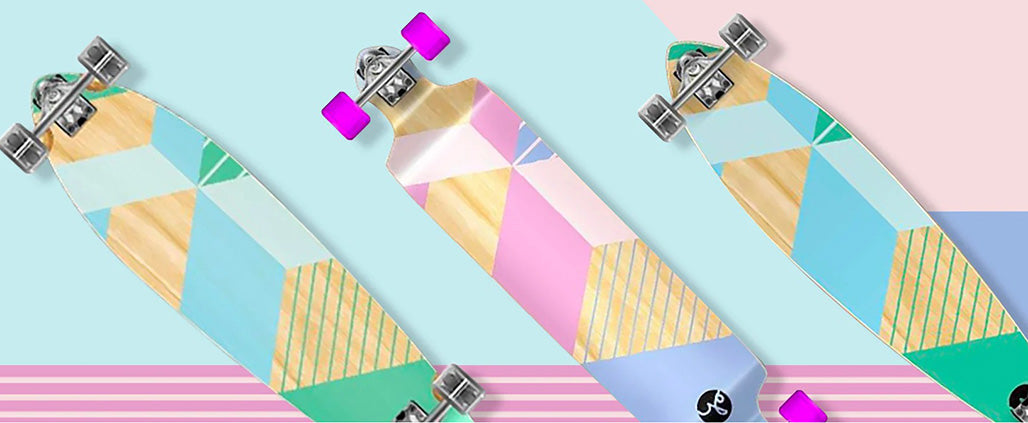 These geometric longboards are for show and tell! A simple, clean and reassuring geometric design goes a long way. Along with dual-tone options, a wide color scheme, and is available in various shapes.
The ancestors believed that everything in nature was made up of the four basic elements: earth, air, fire, and water. It's a beautiful and elegant concept, and it's the driving force behind this incredible series of nature-inspired longboards. These earth-toned longboards are ready to be your riding partner.