40 inch Drop Through Longboard
Drop Through longboards come in many lengths and can be made of different type of materials like maple or bamboo.

40 inch is a great length and by many people seen as near optimal size for a drop through board. Drop through boards range from something like 38 inch to 44 inches in length, so you can get longer and shorter ones too.
A drop through longboard of 40 inch is great for beginners or people who just want to slide down hills or do some cruising. Even bombing hills can be done great with these symmetrical multi purpose boards. Even is you slide 180 degrees you can continue to ride as most of these boards don't have a real front or back. Due to the drop through the trucks are connected to the board at the top and this results in a little lower deck. The result is a more stable ride on a lower board.

A great 40 inch drop through longboard is definitely a favorite by many longboarders and skateboarders alike as it makes for a very versatile board, which can be used from several riding styles.

Here a selection of 5 drop through longboards that are 40 inch to get you started.
These are all great boards with excellent a vibrant graphics. You can of course also select just a board/deck and add your own setup and decoration. It's all possible. Shop around and pick the 40 inch drop through longboard you like most. We have something for every budget.
If you have questing's don't hesitate to email or call us.


Get to know our 40 inch drop through longboards
Explore more with these articles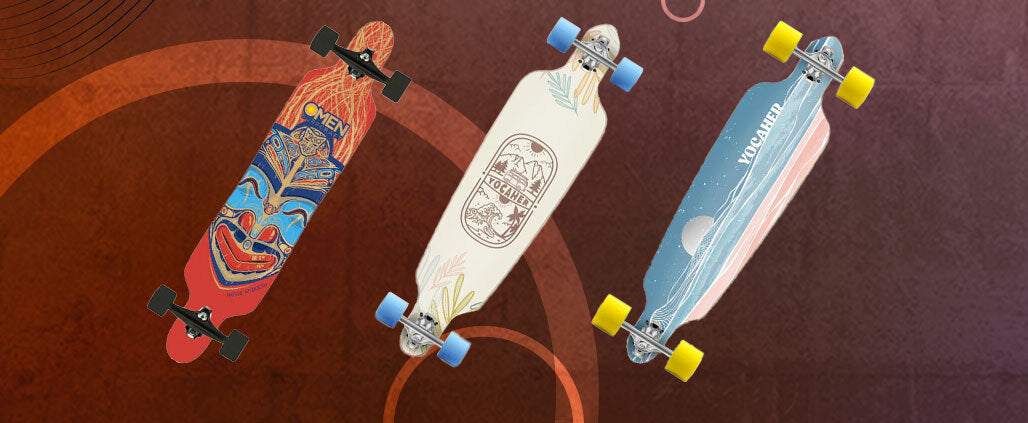 Looking for a versatile longboard that can handle cruising, downhill riding, and sliding? Look no further than the drop through longboard! These boards come in a range of lengths and materials, but the 41 inch size is a favorite among many riders.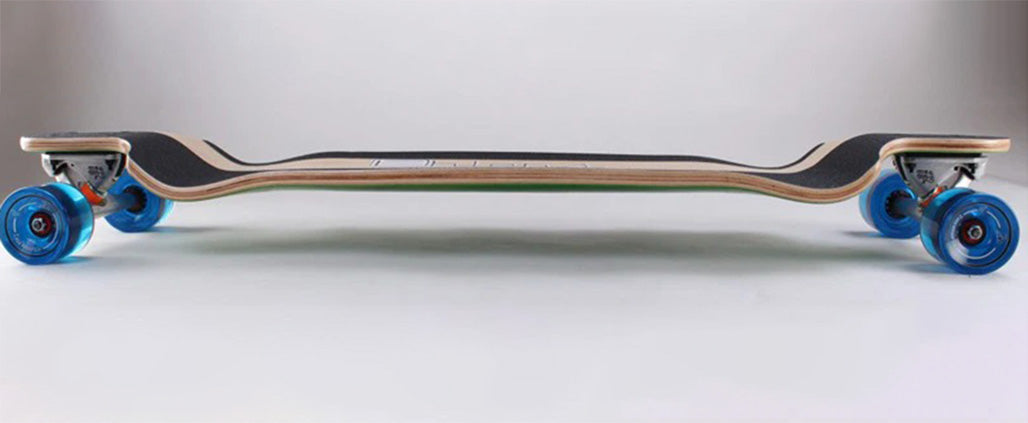 Drop Deck longboards, also commonly known as drop-down longboards, features a uniquely lowered deck that provides exceptional stability due to its proximity to the ground, resulting in a reduced center of gravity.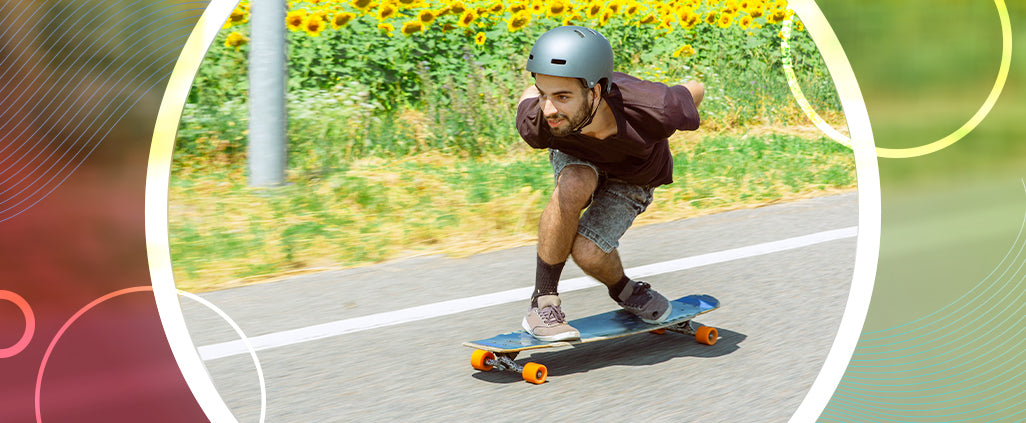 Let's explore the world of white longboards. Behold these captivating longboard skateboards, radiating a luminous glow in shades of white. Whether you desire a fully white longboard deck or one where white serves as the main color, we offer a wide range of options to suit your preferences.