Yocaher Horizon and Adventure Series: Designed to Provide a Smooth Ride
The Yocaher Horizon series is a line of longboards produced by the California-based company, Yocaher. This series is designed for cruising and carving, making it a great option for riders who want a smooth and stable ride.

One of the standout features of the Horizon series is the decks themselves. They are constructed with a combination of bamboo and maple wood, which creates a lightweight yet durable platform for riders. This unique blend of materials gives the boards a unique flex and spring, which is ideal for carving and maneuvering around tight corners.

The longboards in this series also have a unique shape, known as the "drop-through" design. This design lowers the center of gravity, which improves stability and makes pushing and footbraking much easier. The longboards in this series also come with a kicktail, which makes for easy tight turns.

The Yocaher Horizon series also comes with high-quality trucks and wheels that are designed to provide a smooth ride. The trucks are made with precision and provide excellent turning capabilities, allowing for smooth and easy maneuvering, while the wheels are soft and grippy, providing a smooth ride and good grip on the road.


With its durable, lightweight construction, and smooth ride, it is a great option for both beginner and experienced riders, who are looking for a solid, quality and stable longboard. And it comes at an affordable price point, making it a great value for the money.

This series is designed for those who love to explore and go on adventures on their longboards, whether it's through the city or the countryside.

One of the standout features of the Adventure series is the variety of deck designs available. From pintails to drop-throughs, there's a deck style for every type of rider. Each deck is constructed with multiple layers of Canadian maple wood, which provides a strong, stable platform for riders while still allowing for flexibility and smooth turning.

Additionally, the Yocaher Adventure series comes with ABEC-7 bearings, which are known for their durability and smoothness, making it easy to maintain high speeds while cruising. This is perfect for those looking to cover long distances on their longboards.

The Yocaher Adventure series also comes in various sizes and styles, so riders can choose the one that best suits their needs and preferences. Whether you're a beginner or an experienced rider, the Adventure series has something for everyone.

In conclusion, the Yocaher Adventure series is a great choice for riders looking for a versatile longboard that is designed for cruising and exploring. This is unquestionable, because of its durable construction, high-quality components, variety of designs, and a good price point which makes it accessible for people who want to start longboarding or for those who are looking for a new board without breaking the bank.

This couple of series that the Yocaher brand shows us, without a doubt, are quite attractive for riders and will give a lot to talk about for their quality and smoothness when riding. You can find them on our page Longboardsusa.com, as well as you can find a lot of information about this great sport of longboard or skateboard.



Get to know our Yocaher Adventure Series
Explore more with these articles.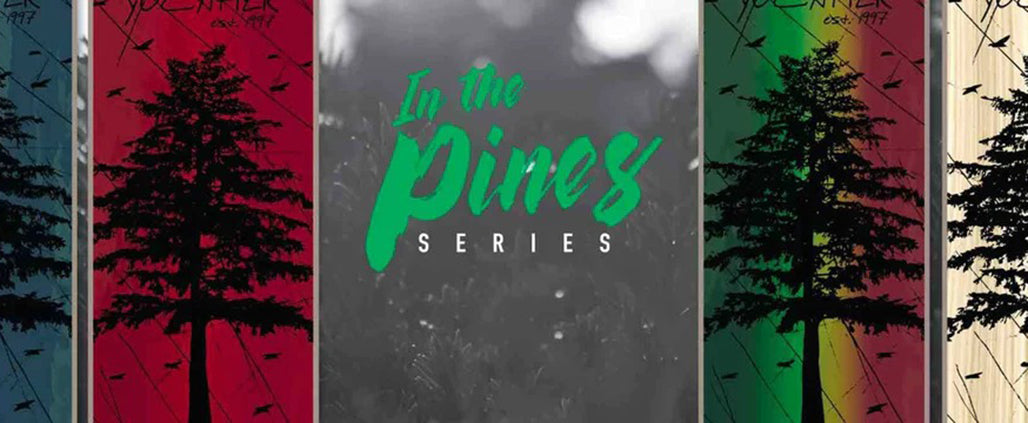 What could be better than taking a ride and reconnecting with nature? This is what you can do with the Longboards of the In the Pines Series, a series that highlights the beauty of trees, landscapes, and nature in unique designs.Best of all, you will find many available arts in different shapes, colors and sizes.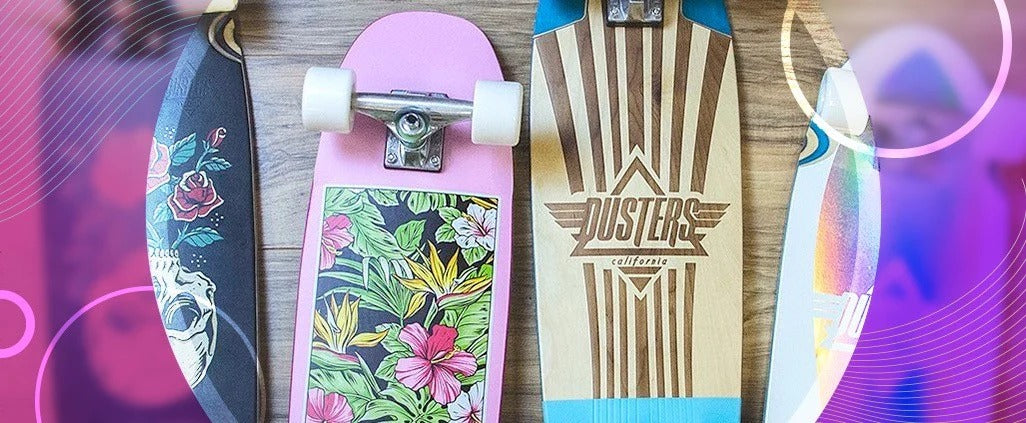 Dusters' roots lie in the cradle of surf and skate culture in the golden haze of California. Born from the same spirit as in the 60's and 70's, when skateboarding, surfing and music were defined against the establishment. Dusters California is built by a team that understands skateboarding.
Red is a stunning and dynamic color that can make a bold statement. Here are some boards that are adorned with the vibrant hue of red. Take a look at these longboard skateboards that radiate a brilliant shade of red. Whether it's a red longboard deck, fully covered in red or with red as the main color.