Yocaher City Series: Capturing Urban Metropolises on Your Longboard
In the fast-paced world of longboarding, where style and functionality collide, the Yocaher City Series stands as a true embodiment of urban spirit. Imagine cruising through the bustling streets of New York City or gliding along the iconic bridges of San Francisco, all from the comfort of your own longboard. With the Yocaher City Series, you can experience these vibrant metropolitan landscapes like never before, all while enjoying the smooth ride and exceptional craftsmanship that Yocaher is renowned for. 
Each board in the Yocaher City Series is a carefully crafted masterpiece that pays homage to some of the most iconic cities in the world. Whether you're an urban dweller seeking a way to bring the cityscape to your daily rides or an avid longboarder looking for a unique and stylish board, the Yocaher City Series has something for everyone. 
One of the standout features of the City Series is its exquisite attention to detail. From the intricate artwork that replicates the city skyline to the vibrant colors that encapsulate the urban energy, these boards are more than just a means of transportation – they're a true work of art. The Yocaher City Series offers both skateboard and various longboard options, ensuring that you can find the perfect match for your riding style and preferences. 
But the Yocaher experience doesn't stop at aesthetics. The City Series boards are built with top-tier materials and cutting-edge technology, ensuring that you get a ride that's as smooth as the city streets themselves. Whether you're carving through traffic or cruising along the boardwalk, you'll appreciate the stability, responsiveness, and durability that Yocaher brings to the table. 
As you step onto a Yocaher City Series board, you're not just embarking on a ride – you're immersing yourself in the essence of urban culture. Feel the rhythm of the city beneath your wheels, experience the thrill of conquering new terrains, and showcase your unique style with a longboard that's designed to turn heads and ignite conversations. 
In a world where individuality and self-expression matter, the Yocaher City Series provides an unparalleled canvas for your urban adventures. Whether you're a seasoned longboarder or just starting your journey, these boards invite you to become a part of the cityscape and make each ride a memorable experience. 
So, what are you waiting for? Elevate your riding game, embrace the urban flair, and explore the Yocaher City Series today. Visit our website to discover more about this exceptional collection and explore other exciting brands and series that await you in the world of longboarding. Unleash your creativity, make a statement, and let the city streets become your playground. 
Ride the city. Ride with Yocaher. 
Ready to experience the Yocaher City Series for yourself? Visit our online store and browse through our selection of meticulously crafted longboards that capture the essence of iconic cities. But that's not all – there's a whole world of longboarding brands and series waiting for you to explore. Discover the perfect board that matches your style and preferences, and let every ride be a testament to your passion for the sport. Shop now and embark on a journey of endless possibilities with Longboards USA! 
Get to know our Yocaher City Series
Explore more Brands and Series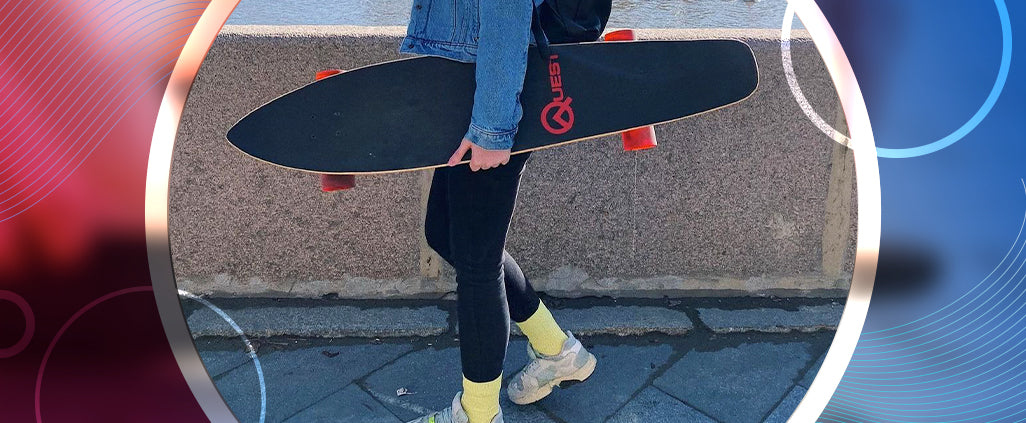 Longboarding isn't just a sport; it's a lifestyle that brings together speed, style, and exploration. At Longboards USA, we take pride in offering you a wide range of exceptional longboards that cater to all your riding desires. In this article, we're thrilled to introduce you to the exhilarating world of Quest Boards.
Skateboarding is an extreme action sport we all know and love as is with cool skate parks and awesome stuff like that, and it only keeps getting better. However, a lot of our little dudes out there have no idea how this amazing cultural phenomena all came about. So let's enlighten you guys for a moment.
When it comes to longboarding, there are few brands that can match the reputation and heritage of Santa Cruz Skateboards. Established in 1973, this California-based company has been at the forefront of skateboarding culture for nearly five decades.