The 5 Best Sector 9 Longboards of 2022
Sector 9 is one of the most popular brands when it comes to longboards. It is based in San Diego, California, and known for using premium materials and exotic wood.Sector 9
longboards and skateboards are perfect for beginners and advanced skateboarders too. Other products in their catalog, such as
cruisers
and
wheels
are widely recognized within the skate community as a symbol of comfort and smooth riding.
Founded in 1993 by four passionate skateboarders,
Sector 9
has become a global sensation offering exotic designs and high-performance skateboarding gear.
Sector 9's
high-end products are also used by many professional
downhill
, cruising and park session riders.
Sector 9
longboards are some of the best in the market. They're durable, they look great, and they ride smoothly.
In this article, we'll be taking a look at some of the best-rated
Sector 9
longboards currently on the market. We'll also provide a buyer's guide to help you choose the right board, according to your needs.
But before all this, we want to give you some reasons to choose
Sector 9
and a board that fits your needs.
Are Sector 9 longboards good?
No doubt!
Sector 9 longboards
are considered to be some of the best quality boards on the market. They are known for their durability, stability and smooth ride. Many people who have purchased
Sector 9
longboards say that they have lasted for years without any issues. If you are looking for a high-quality longboard, then
Sector 9
is a great option to consider.
Why Should I Choose Sector 9 Longboards Over other brands?Sector 9
longboards are some of the most popular boards on the market. They are known for their high performance. When you're looking for a new longboard, you want to make sure you're getting a board that will meet your needs and last a long time. That's why
Sector 9
is a great choice.
In addition,
Sector 9
offers a wide variety of boards to suit any riding style, from beginners to experienced riders. And finally, their customer service is top-notch, so you can be sure that you'll always be taken care of, if you have any issues with your board. 
Choosing the right board will make your longboarding or skateboarding experience more or less rewarding. Therefore, we recommend that you analyze some
factors to consider before choosing the right Sector 9 longboard for you.
If you're in the market for a new longboard, here's what you should know about
Sector 9
.
First, decide what size you need.
Sector 9
offers different sizes: 36", 38", 40″, 42″, and 44″. The 40″ is great for beginners or anyone who wants a smaller board for easier maneuverability and best for stability at high speeds. The 42″ is the most popular size and is perfect for any skill level. The 44″ is the largest size and is best for experienced riders who want more speed and stability.
The 36″ is the shortest and most maneuverable and the 38″ is a good middle-ground option.
Next, choose your deck style.
Sector 9
offers two different deck styles: drop-through and top-mount. Drop-through decks are lower to the ground, which makes pushing easier and riding more stable. Top-mount decks are higher off the ground, which gives you more control when carving and doing tricks.
If you're looking for a basic all-around board, the Bamboo Series is a great option. For something a little more specialized, check out the Downhill Division or Race Series boards.
Think about what kind of riding you'll be doing. If you're mostly going to be cruising around town, you'll want a different board than if you're planning on doing some downhill racing.
Sector 9
makes boards for all sorts of riding styles, so make sure to choose the right one for your needs.
Next, consider the deck material.
Sector 9
offers decks made from bamboo, maple, and fiberglass. Each has its own advantages and disadvantages, so it's worth doing some research to see which one is right for you.
If you're in the market for a
Sector 9
longboard, it's important to consider the board's stability. The stability of a longboard is determined by its length and width, as well as the stiffness of the deck. A longer and wider board will be more stable than a shorter and narrower one. A stiffer deck will also be more stable than a flexy deck. If you're looking for a stable board to do downhill racing or fast freeriding, you'll want to look for a board that is on the longer and wider side with a stiff deck.
In order to ensure that you are getting a good deal, it is important to consider the performance of the board before making a purchase. There are a few things that you need to keep in mind when checking out the performance of a
Sector 9
longboard.
Firstly, you need to see how the board responds to your weight and riding style. If you are a beginner, it is advisable to go for a lighter board that is easier to control.
Secondly, you need to consider the deck material and construction of the board.
Sector 9
longboards are made from high-quality materials and boast of a sturdy construction.
Lastly, you need to take into account the grip tape and wheels of the board. The grip tape should be able to provide good traction so that you can keep your feet firmly on the board while riding. The wheels should also be of good quality so that they do not skid.
The next thing to consider is the weight limit.
Sector 9
Longboards have a weight limit of 250 pounds, so it is important to make sure that you are within this limit.
The trucks and wheels of
Sector 9
longboards are important to consider before making a purchase. The trucks are the metal axles that attach the wheels to the board. The wheels are made of polyurethane and come in different sizes, depending on the type of riding you want to do. The size of the trucks and wheels also affect the speed and maneuverability of the board.
With so many different models to choose from, how do you know which one is right for you? One important factor to consider is the speed of the board. If you're looking for a board that's going to be fast and responsive, then you'll want to look at the faster models. But if you're just starting out, or if you're not looking for a board that's too fast, then you can choose from the slower models.
The graphics of a Sector 9 longboard are one of the main factors to consider before making a purchase. The graphics can tell you a lot about the board, such as the size, shape, and concave. They can also be indicative of the riding style that the board is meant for. For example, a board with a lot of concave is usually meant for downhill racing, while a board with a small amount of concave is better suited for cruising or carving. Ultimately, it is up to the rider to decide what style of graphics they prefer on their longboard.

These boards have been carefully selected based on their quality, performance, and value. Whether you're looking for a board to cruise around town or one to take on the open road, we've got you covered. So, without further ado, let's take a look at the best Sector 9 longboards review of 2022.

1. Sector 9 Fractal Flora Sidewinder 36" Drop Through Longboard
2. Sector 9 Aina Striker 36.5" Drop Through Longboard

3. Sector 9 Wavepark Shadow 30" Cruiser Longboard

4. Sector 9 Hopper Hoopla 27.5" Cruiser Longboard


5. Sector 9 Meridian Swirl 40" Drop Through Longboard

Choose the board that fits your needs, whether you are a beginner or an experienced rider, there is a Sector 9 longboard waiting for you.

We hope you take into account all the information here related to make your experience amazing. Remember that you can find Sector 9 boards and other brands here at Longboards USA.


Explore more Longboard Brands and Series
Explore more Longboard Brands and Series
To talk about the best skateparks you will have to skate. We will talk about the most relevant country for this sport, which is just where it all came from: the United States. The most traveled skaters will have the opportunity to find out which places are the best skateparks in this incredible country.
Ehlers is a brand created in a small garage in Huntington Beach, California. Since its creation, and guided by its founder and CEO Ryan Ehlers, who has been skating for over 20 years, it has positioned itself in the longboard market as a brand that innovates like few others in this segment.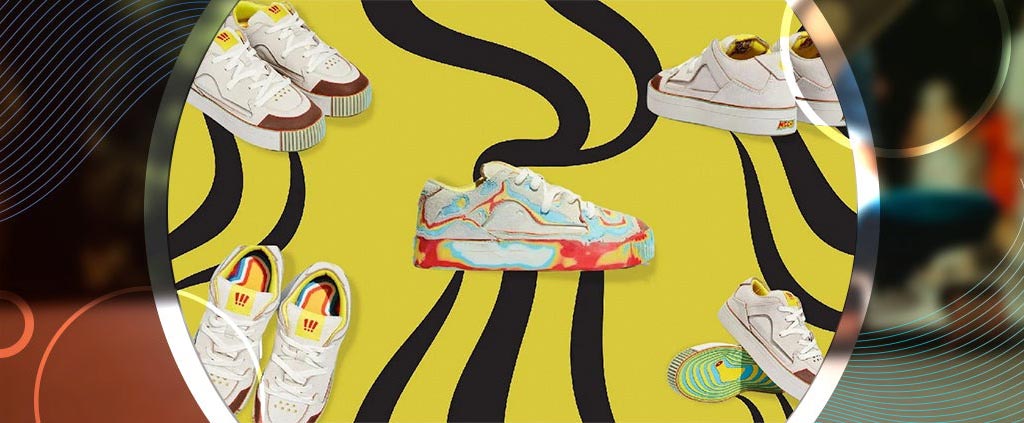 Art collective MSCHF and TV host Jimmy Fallon have launched a line of sneakers designed to reveal different colors as they wear out from continued use. Named Gobstomper, the quirky footwear is inspired by candy that changes hue as it dissolves.