Bamboo Longboards
Bamboo longboards
 (or boards made of bamboo wood) are the perfect longboards for you if you want a greater flex. You will often see bamboo longboards as a cruiser deck or as a carver. Sometimes it is mixed with other materials to make it a lot stronger such as fiberglass. It will still keep its bamboo look. Bamboo longboards are darker in color than the maple version. There has been a great leap in reception in the bamboo material for longboards. The flex in the bamboo longboards makes the board ideal for turning, cruising and carving.
Bamboo longboards are lighter than maple longboards. The thinness of the board is a added benefit, which eases the process of commuting of users of bamboo boards. Longboards from bamboo last quit some time and the great thing about bamboo is that has a minimal effect on the environment. Trees do not have to be cut down.
The company Bamboo Skateboards are also making Bamboo longboards. There is a variety of length, shapes and designs. We have them all. Check out all Eco-friendly longboards and skateboards.
The bamboo longboards are also recommended for persons under 200 lbs, however there are also boards that can hold up to 300 lbs. If you need to know which ones and are looking for board that can handle weight take a look at this
boards for the heaver longboard rider
.
Below some boards, for different riding styles, do check out all the
Bamboo Longboards
,
If you are interested in the longboards from
Bamboo Skateboards
do check out all their collection
Longboard skateboards from Bamboo Skateboards
.
And of course, we also have
skateboards longboards made of Bamboo material
from many other brands.
Get to know our boards made out of bamboo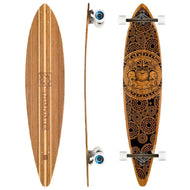 Explore more with these article pages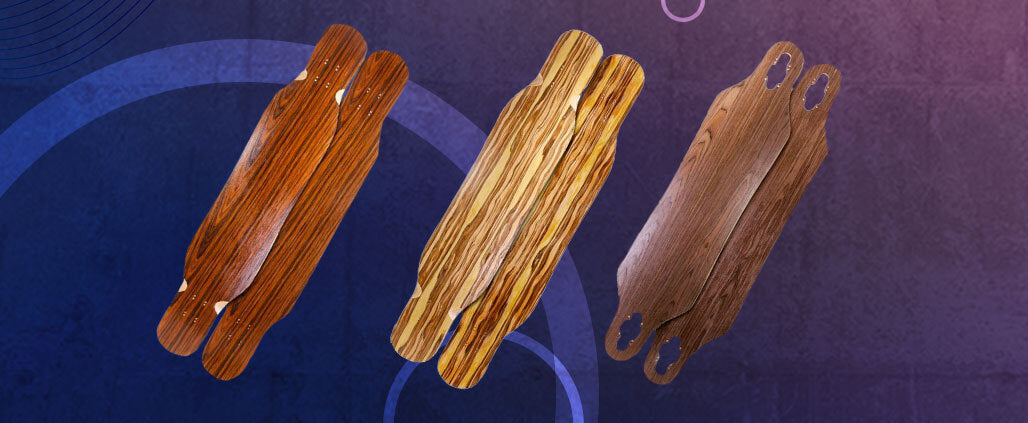 Hey there! Are you looking for a way to express your creativity? Then the Best Blank Longboard Decks might just be what you need! Instead of having a pre-designed deck, you can customize your own with spray paint, regular paint, or even markers. The possibilities are endless!
How low can you go? Double drop longboards are a unique type of longboard that combines the features of drop down and drop through boards, making them twice as low to the ground as standard boards. This design offers a number of benefits that make double drop longboards a great choice for cruising and freeriding.
Longboarding, is more than a sport, it is a lifestyle. And what better than to go out and ride on the roads feeling the wild spirit of the animals? Get ready to meet a series of boards that will bring a mystical vibe to your favorite longboard. The animal spirit guides those who skate with an old soul and love nature.